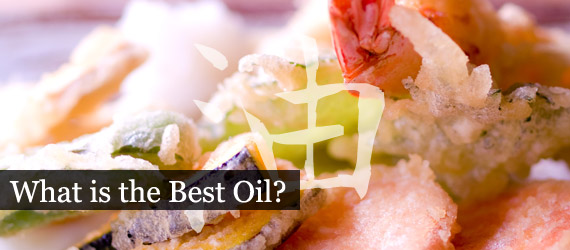 What is the Best ABURA ? (Oil)
KOME ABURA – or rice bran is pressed from the bran of freshly milled rice. It's a strong performer, exhibiting a long fry life at high smoking point, and yields a crispy-light finish to the foods it's fried in. It's the professional chefs choice for fryinh oil. Also highly popular for industrial use for its anti-oxidant properties.
Rice bran oil is heart healthy; non-hydrogenated, lowers LDL cholesterol, and Vitamin E-rich. The American Heart Association and the USDA research support the heart-healthy benefits of Rice Bran Oil.
GOMA ABURA – or sesame Oil is pressed from roasted sesame seeds, thus the toasty-rich flavor. It's full of natural anti-oxidants, vitamins, minerals, proteins, lecithin, and amino acids.
GRAPESEED OIL – is a gourmet oil. nutty and light. Chefs enjoy the neutral aspect that allows even the delicate ingredient to show through.
Oil by: Miyako, Magic, Kadoya, Kuki Sangyo
Oil by: Salute Sante, Tama