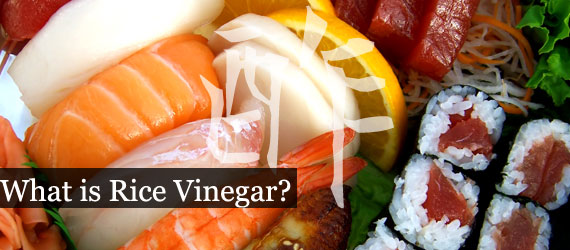 What is Rice Vinegar?
RICE VINEGAR – or Kome Su is a brewed rice vinegar which has a mild flavor and is slightly sweet. Naturally, it's a perfect flavor match to make Sushi rice.
GRAIN VINEGAR – is defined as a vinegar containing more than 40 grams of grain per one liter. The clean taste is most suitable for Japanese cuisine, and adaptable for Western and Chinese dishes.
BLENDED VINEGAR – is a mixture of grain and rice vinegar. This has a wide range of applications.

SUSHI VINEGAR – is ready-to-use, pre-mixed vinegar for Sushi rice. The Kansai Western Japan style is a sweeter blend than the Kanto Eastern Japan style.
Rice Vinegar by : Mizkan, Yokoi
Grain Vinegar by: Mizkan, Yokoi
Blended Vinegar by: Mizkan
Sushi Vinegar by : Miyako, Mizkan